Acupuncture
Ancient techniques to treat modern ailments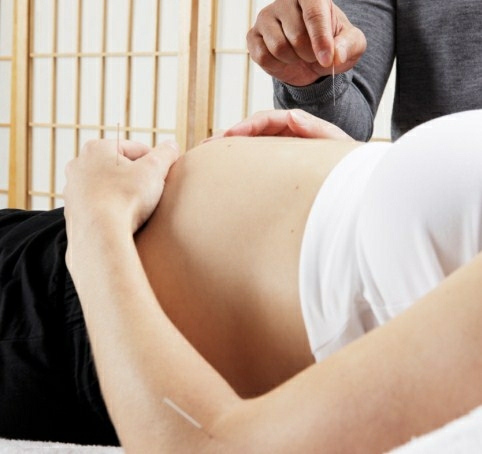 Patients will have a one on one consultation with Dr. Asenime to go over problems and goals that they would like to achieve with acupuncture. Dr. Asenime helps to put the patient at ease so that they can obtain the maximum benefit of acupuncture.
Here at Marshall Back & Body, we believe that it is essential to maintain wellness and take care of your body naturally to live a healthy and balanced life.
Practiced in China for thousands of years, acupuncture is one of the key components of traditional Chinese medicine and has become a popular healthcare and wellness treatment in America today. Traditional Chinese theory explains acupuncture as a natural way of balancing the flow of energy that flows through pathways (or meridians) in your body. As long as your energy is flowing freely throughout your meridians, health is maintained. Once the flow of energy is obstructed, excessive and unbalanced, pain and illness arise. Acupuncture seeks to restore the natural balance of energy that is meant to flow through your body. Acupuncture helps promote blood circulation and weight loss, balance metabolism and hormones and alleviate allergy symptoms, troubles with acne, and in many cases, infertility.
What to expect on your first acupuncture treatment
Most patients feel calm with a sense of well-being. On occasion, people do fall asleep during treatment and are pleasantly surprised how gently Dr. Asenime places the needles. There is, on occasion, the possibility that you may feel a slight sensation but we use specially designed needles intended to be virtually painless.
The healing process is unique to the patient and it is important that each treatment plan is individualized. After your consultation with Dr. Asenime and a thorough examination, she will carefully create a treatment plan tailored just for you.
These conditions have been successfully treated with acupuncture
Addiction

Allergies

Anxiety

Asthma

Depression

Diabetes

Dizziness

Essential Hypertension

Hormonal imbalances

Infertility

Insomnia, stress,

Knee pain

Libido

Low back pain

Menopause symptoms

Migraines

Morning sickness

Neck pain

Night sweats

Pre-menstrual syndrome

Pregnancy

Rheumatoid arthritis

Sciatica

Sinus congestion

Smoking cessation

Weight Loss

To schedule an appointment or get more information about acupuncture therapy, call or send us a message using the form on our
contact page.